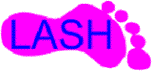 City Hash House Harriers
Hashing in the heart of London
Rain, snow or shine, you'll find us running every Tuesday night from a pub within London Underground Zones 1 & 2. So join us this Tuesday at 7.00 p.m in the pub and be ready for a run and then on back to the pub for social drinks.
To subscribe to the weekly newsletter, send a blank email to cityhash-subscribe@yahoogroups.com
Special Events
"R*n" List
Hash
Date
Venue
Station
Notes
R*n No. 1654
26th Nov 2019
TBA


G-Penis c*ck and balls r*n

Waterloo ish area

Pub TBC

R*n No. 1655
3rd Dec 2019
Temple Brew House
WC2R 3JF
Temple

Hare is Sweet Ride

Temple Brew House!


Nearest Tube: Temple

CLaWs Christmas Party 2019
7th Dec 2019
The Paternoster Pub
EC4M 7DZ
St Pauls Tube

CLaWs Christmas Party 2019

The fancy dress theme is Monsters - and there will be prizes!




Tickets are a mere £18 until October 31st and include a welcome drink, a meal and a kick-ass DJ! Tickets on sale at the hash on Tuesdays. You can also pay by Bank Transfer

Contact Pee Bee, Illegal Entry or Sir Humpalot

R*n No. 1656
10th Dec 2019
TBA


Full Load is the Hare

Pub TBC - Victoria Station nearest Tube

R*n No. 1657
17th Dec 2019
TBA


Bear Burglar is the Hare!

Pub TBC

R*n No. 1658
24th Dec 2019
TBA


Hare Needed

R*n No. 1659
31st Dec 2019
TBA


Hare Needed

R*n No. 1660
7th Jan 2020
Saint Barts Brewery
EC1A 9DY
Farringdon

Hare is Flappy Wings

Trail from Saint Barts Brewery Farringdon 

R*n No. 1661
14th Jan 2020
TBA


Reach Aroooooooounddd

Birthday H3

He says London. I say EAsST. 

Watch this spot - probably around The Dolphin. 

R*n No. 1662
21st Jan 2020
TBA


Hare Needed

R*n No. 1663
28th Jan 2020
London Welsh Centre
WC1X 8UE
Russell Square

CH3 Hashers and Harriettes you are in for a treat: this is Postie's Last Stand!

Postie, one of the CH3 original Hashers at Mabels Tavern 1st CH3 trail, will be haring his last CH3 trail with Pecker as co-Hare from the London Welsh Centre

On on!

R*n No. 1664
4th Feb 2020
TBA


Spongebob is Hare

Kronenbourg 1664 R*n and the birth of the Royal Marines! Fancy dress theme: Royal Marines

   Drinks Stop - expect Kronenbourg
R*n No. 1665
11th Feb 2020
TBA

Hare TBC
R*n No. 1666
18th Feb 2020
TBA

Hare TBC
R*n No. 1667
25th Feb 2020
TBA

Heavy Pants is the Hare!