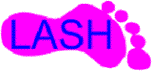 City Hash House Harriers
Hashing in the heart of London
Rain, snow or shine, you'll find us running every Tuesday night from a pub within London Underground Zones 1 & 2. So join us this Tuesday at 7.00 p.m in the pub and be ready for a run and then on back to the pub for social drinks.
To subscribe to the weekly newsletter, send a blank email to cityhash-subscribe@yahoogroups.com
---
Wedding Dress Hash

You may have heard that we have some City hashers getting married this year. To help them start the celebrations, City Hash House Harriers are proud to host a Wedding Dress Hash.

The Hash will be hosted at The Admiralty pub near Charing Cross.

So get your wedding dresses on and join us on Tuesday 14th May from 7pm.

---
City Hash Away Weekend 2016

The Away Weekend is back and this time it is Brighton that gets to enjoy our company.

The party takes place over Friday 17th to Sunday 19th June at Brighton RFC.

You can still buy tickets for £80 each.

If you would like to buy tickets via bank transfer, please email the Away Weekend team here.

A copy of the form can be downloaded here.

Run List
| | | | | | |
| --- | --- | --- | --- | --- | --- |
| Number | Date | Location | Tube | Hare(s) | Notes |
| 1472 | 28th Jun 2016 | The Golden Lion SW1Y6QY | Green Park | MeSoHorny | |
| 1473 | 5th Jul 2016 | The Dog & Truck E11LX | Aldgate East | GC, BSC & BBQ Dave | Celebrating the 4th July with our annual sausage run! |
| 1474 | 12th Jul 2016 | TBA | TBA | Various | Get tooled up for the Water Pistols run! |
| 1475 | 19th Jul 2016 | TBA | Highbury & Islington | G-Penis & Willy Wanker | |
| 1476 | 26th Jul 2016 | TBA | TBA | Spongebob & Goal | |
| 1477 | 2nd Aug 2016 | Loose Cannon EC4R3UL | Monument | Knickers | City Hash Oscars Awards Ceremony |
| 1478 | 9th Aug 2016 | The Crate Brewery E95EN | Hackney Wick | Heavy Pants | So we have the official Worldwide Olympics and then we have our very own City Hash Olympics! |
| 1479 | 16th Aug 2016 | TBA | TBA | BSC | Its that time of year again - The Annual General Piss Up!! |
| 1480 | 23rd Aug 2016 | TBA | TBA | Reach Around & Dawns Crack | |
| 1481 | 30th Aug 2016 | TBA | TBA | Rob & Money shot | Lets show our support for our Virgin Hares! |
| 1482 | 6th Sep 2016 | TBA | Borough | Run2Eat | |
| 1483 | 13th Sep 2016 | TBA | TBA | TBA | Any volunteers for this trail? |
| 1484 | 20th Sep 2016 | TBA | TBA | Uranus | Third time lucky for a fabulous trail... |
| 1485 | 27th Sep 2016 | TBA | TBA | TBA | Any volunteers for this trail? |
| 1486 | 4th Oct 2016 | TBA | TBA | TBA | Any volunteers for this trail? |
| 1487 | 11th Oct 2016 | TBA | TBA | TBA | Any volunteers for this trail? |
| 1488 | 18th Oct 2016 | TBA | TBA | TBA | Any volunteers for this trail? |
To contact us, e-mail me at Louise@CityHash.Org.UK
Click here for a map of our recent pubs